StoragePug is participating at the LaunchTN Pitch Competition in Nashville, TN, on August 29th. Part of the grand total prize earnings is a $10,000 Crowd Favorite Prize.
Please Vote Here --->>> to select StoragePug to win the Crowd Favorite Award
Winning the Crowd Favorite Prize ensures a lot of kibble for a lot of Pugs.
The LaunchTN Pitch Competition is where top start-ups from across Tennessee come and pitch before a live audience and judge panel with the hopes of being selected to win $50,000. The company crowned as the worthiest business can continue to grow at an accelerated rate thanks to this significant amount of winnings.
The LaunchTN Pitch Competition is a part of the 36|86 Entrepreneurship Festival in Nashville, TN. This progressive and business-focused festival is happening throughout August 28th - August 29th.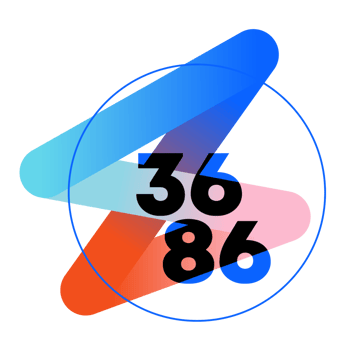 The name of 36|86 is derived from the coordinates of Nashville, TN. 36|86 claims that this festival "is for the innovator." This festival, and by extension, Nashville, and furthermore Tennessee as a whole, is trying to foster a haven for talented, focused, and forward-thinking professionals of all industries.
36|86 is a multi-track festival or an event that is hosted by several venues. This festival has picked several stages to highlight such Nashville establishments as the Ole Red, Live on the Green, B.B. King's Blues Club, Acme Feed & Seed, and the Wildhorse Saloon.
Why StoragePug Will be Competing
StoragePug is traveling to the LaunchTN Pitch Competition because testing our company's progress and value against other dynamic companies will lead to redefining our scope and encouraging further growth.
Furthermore, a fantastic leap pad moment happened for StoragePug last year to prompt StoragePug to participate in the start-up pitch at 36|86.
StoragePug won both the judge's and crowd's choice prize from a start-up competition in our hometown of Knoxville, TN. The Knoxville pitch competition was hosted by Innov865, our local entrepreneurial organization. Our experience participating and winning the Innov865 event gave us the recommendation we needed to go into the LaunchTN competition with confidence.
It will be a challenge to tell our business story in under two minutes concisely. The judges' panel is a group of leading professionals that have the job of scrutinizing our metrics and missions. However, we believe in our value, practices, and growth, so we will tell our story well to compel the judges, the audience, and to all keeping an eye on the Pug.
How StoragePug Will Compete at 36|86
Tommy Nguyen, the beloved Pug and cofounder of StoragePug, will be delivering the pitch presentation at the 36|86 Festival.
The Knoxville Entrepreneur Center powers our entry in this event.
The presentations by StoragePug and the other top start-ups will be happening at the Ole Red. The Pitch Competition will be between 1 PM - 2:15 PM on Thursday.
Tommy did an incredible job articulating our goals and value during the Innov865 competition last year, and he is working incredibly hard between tradeshows to prepare for the LaunchTN Pitch.
We look forward to delivering a captivating presentation to stake our claim for the grand prizes of this event. We also plan to make the most of our time between the pitch by networking and attending other presentations by the other skilled business professionals.
More Info About the 36|86 Festival
The most immersive part of the 36|86 Festival is the extensive list of business professional and experts that have committed to speaking during the festival. These speaking engagements take the various forms of panels, workshops, presentations, and intimate fireside chats.
Some notable featured speakers include Alex Fenkell (Cofounder, SmileDirectClub), Jon Shieber (Senior Editor, TechCrunch), Joe Fox (CEO & Cofounder, Bluehen Botanicals), and Governor Bill Haslam.
Attendees can also find designated lounges throughout the festival area to comfortably socialize and network. These common areas facilitate setting up meetings, connecting around food and drinks, reliably working remotely, charging devices, or relaxing between presentations.
36|86 even set up entrepreneurial speed dating. It's the idea of participating in consecutive micro meetings between numerous individuals within business perimeters. These meetings can be utilized so to quickly find the perfect fit from among the ocean of talented and motivated attendees.
Corporate leaders can use these speed rounds to meet fresh faces, fill particular job roles, or seek our concise advice. Youngblood start-up founders can use these micro meetings to obtain investment opportunities from larger entities, or vice versa.
This festival is an incredibly attractive opportunity to learn more and become a contemporary professional and cutting edge entrepreneur. These two days will be a nonstop trade route of education and camaraderie. If you have the chance to attend, then I'd advise that decision.
As far as this year goes, tickets are at their most premium price tier right now so it might not be a feasible option. However, this event is only continuing to gain traction for the hub of progressive start-up and entrepreneurship culture that Tennessee is becoming.
So, if you cannot make it this year, then plan your attendance for next year and sign up to the newsletter to be up to date for future dates, event information, or announcements.
It's exciting that StoragePug gets to be a part of the LaunchTN Competition and the 36|86 Festival. Our presentation to showcase our worth as a small start-up is a uniquely humbling opportunity to sharpen ourselves.
Thanks for Your Continued Support!
To everyone paying attention to the work that StoragePug is doing, thank you very much.
We are a company filled with motivated and driven people and opportunities like the 36|86 Pitch lets us grow our family even more.
We also have a big belief in the services, products, knowledge, and experience we provide to our clients. Winning this competition lets StoragePug raise our standards of service even higher and keep them there.
StoragePug looks forward to meeting and participating in this few days of festivities in Nashville, TN. To learn more about us, visit our website. To learn more about what our clients say about us, visit our Google Reviews or our Facebook page.
For more self storage articles, take a look at:
StoragePug is a modern marketing company for self storage. We create intelligent marketing websites that allow you to rent units & take payments through your facility's website.