Have you ever asked yourself the question – do I really need more storage for all my stuff? Why can't I just make room in the space that I already have?
Before beating yourself up over the fact that you might need a little extra space, recognize a couple of important facts, 1) humans by nature are drawn to collect things and 2) some circumstances are beyond our control.
Two Reasons Why You Need Extra Storage – Even When You Aren't Moving
First, let's look at human nature. We work hard. Moreover, we like to use the money we earn to buy new things.
Whether that is new clothes, new vehicles, or new furnishings for our homes, as humans, we tend to reward ourselves for our efforts.
Second, some circumstances sometimes require us to accumulate more.
Take having a new baby, for example. Who knew such a tiny human being would need so much stuff? A baby carrier, crib, stroller, highchair, …not to mention toys, teethers, clothing, and diapers.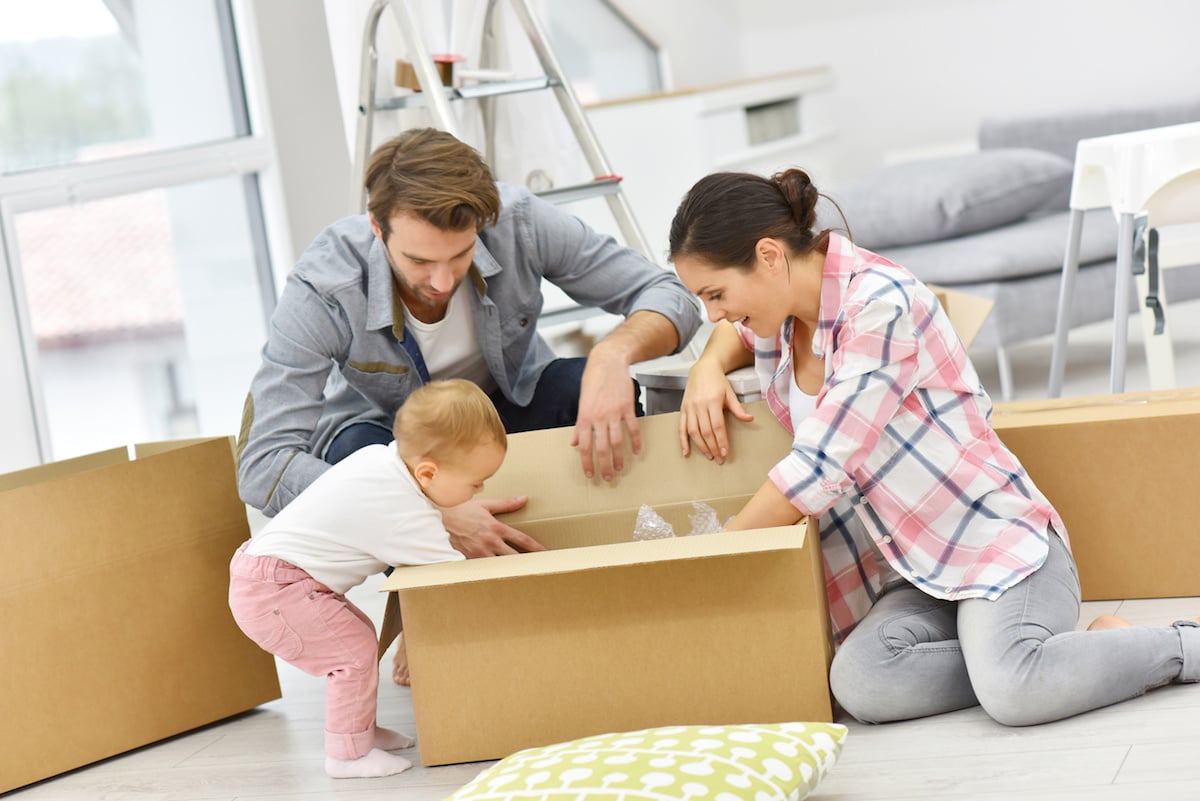 Whether you move to a larger space, renovate the one you're in, or simply need to clear out a room in the house, then you will need a place to store your extra stuff.
New babies aren't the only reason you could run out of room in your home.
You may have older kids who are in sports – and have lots of equipment. Alternatively, perhaps they are of driving age, and you need to make room in the garage for another vehicle.
There may be no children in the house at all, but a renovation project requires you to clear out your home, so you have space to work and make those updates.
Maybe you just need to get organized.
So, do you really need extra storage? At some point in your life, the answer will be yes.
Why Choose a Portable Self Storage Container over a Storage Unit?
The standard for many years has been to pack up your belongings and haul them off to a storage unit somewhere until you need them again or to hire an expensive moving company to take care of the bulk of the lifting.
However, this is changing.
You could still do those things, but why should you when the alternative is to have a portable self storage container delivered right to your doorstep?
Portable self storage containers are flexible. It is reasonably easy to find an area around your property to accommodate a container.
You can use portable self storage to keep belongings at your home, another location, or even a particular facility that the company provides as a holding plant.
Whichever option you choose, portable self storage containers give you more time to gather, organize, and store your things for as long as you need. However, containers provide a sense of freedom brought to your doorstep.
Portable containers are convenient. You may simply want to reorganize the home you have without making any major changes.
Wouldn't it be nice to have a convenient place onsite to store your stuff while you do so? Portable storage containers allow you to do that with minimal effort.
Portable storage and the subsequent mobile units you rent are secure. If you use one of these units to move, you can have peace of mind knowing that nobody else can open your container.
If you store the container at home, you can lock it up onsite using the same safety measures you take for the rest of your property.
Portable storage units are versatile. You can use portable self storage containers short-term for a move, home renovation project, or to prepare a house for sale.
You can use them long-term to store lawn equipment, sports gear, toys, bicycles, camping gear, or even household items that you want to hold on to, but don't have the room for right now.
Portable storage is affordable. If you are moving, you can save money with portable storage because you are not paying for someone to pack and load for you.
For those who want to use it to store extra items at your own address, it is a very affordable alternative to renting space at a storage facility.
Either option, at their core, is about providing quality storage, but portable storage tends to align with people who need more convenience and customized storage solutions.
Is a Portable Self Storage Unit Right For You?
So back to the original question – do you need a portable self storage unit?
Even if you aren't moving, the answer is yes.
At some point, whether it's time to assess all the things you own so that you can get organized, or you have a significant life change such as marriage, children, or a home renovation then portable self storage is a flexible and affordable option to reclaim the rooms of your house and peace and serenity within your mind.
For more self storage articles, take a look at:
StoragePug is a modern marketing company for self storage. We create intelligent marketing websites that allow you to rent units & take payments through your facility's website.