In a previous article, we looked at the differences between traditional self storage and portable storage.
Although there are pros and cons for both, this article assumes that you've decided that mobile portable storage is the right option for you. So, what's next? How do you decide which specific portable storage company is right for your goals?
As with most decisions, the answer will depend on your situation. For example, your need for portable storage during a kitchen renovation will be different than if you're planning a move across the country.
Regardless of which company you use, the basics of portable storage are the same. The container is delivered to a location and loaded. Once loaded, the container can be stored at your location, delivered to a new address, or stored in a facility until needed.
However, each company does things a little differently. The best choice for you will depend on your needs. Below are a few considerations to take into account when comparing portable storage companies.
Storage Container Materials
Portable storage containers can be manufactured from various materials like steel, steel/aluminum, plastic, or wood covered with a weatherproof tarp.
The material used will determine how much weight a container can hold and its weather resistance. Steel/aluminum containers are more weather-resistant and can hold more weight than containers made of plastic or wood.
For example, an 8' x 7' x 7' wooden container might hold up to 2,500 pounds. By comparison, a steel/aluminum container with the same dimensions can hold up to 5,000 pounds.
Consider how much you need to move or store, and whether protecting the contents from the elements will be a factor.
Companies that offer wood containers include U-Haul U-Boxes and SmartBox. Companies with steel/aluminum containers include ABF U-Pak, COWs (Containers on Wheels), Go Minis, 1-800-PACK-RAT, and PODS.
Storage Container Size Options
Companies offer different size containers. Some companies (such as ABF U-Pak, SmartBox, U-Haul, Door-to-Door Storage, United Mayflower, Smart Move) offer only one size of container, which is typically marketed to hold one room of furniture and accompanying belongings.
Other companies (such as PODS and 1-800-PACK-RAT) offer up to three different size containers, which can accommodate several rooms of furniture depending on the size chosen. If you're going to need storage for more than one room of furniture, it might make sense to choose a company that offers more than one size.
Furthermore, when storing items for an indefinitely amount of time, it isn't always clear how much space you actually will need, and that can be another reason to go with a company that has multiple sizes of containers.
Flexibility
It can be challenging to determine how many storage containers you'll need.
Are you moving to a new home and filling multiple containers with many rooms of stuff? Are you only needing one container while you update the wallpaper in your home?
ABF's U-Pack offers the ultimate in flexibility with its "pay what you use" pricing. If you order six of the company's "ReLo Cubes" and only use five, then they won't charge for the unused container. There is also no deposit required, and you can add on time for storage rental if you need it (something usually built into quotes for other portable storage companies).
Another factor is the flexibility of your timeframe. Smaller portable storage companies might not be able to accommodate a last-minute request as efficiently as larger ones.
Also, some companies only give you a "delivery window" for getting your belongings. If you have specific deadline needs, ensure that the company you choose can accommodate those needs.
After all, you don't want to find yourself at your new home without any of your belongings.
Timeframe for Packing During A Move
If you're using portable storage for a move, you may be surprised to learn that the industry norm is to give three days on either end of a move to load and unload the container. Although this might work for many situations, it might not work for you.
If you need more time for loading or unloading, these three companies give more flexibility with the period of rental: 1-800-PACK-RAT, SmartBox, and U-Haul's U-Boxes.
Urban Moves
If you live in or are moving to an apartment in a city, you may not have a place to put a portable storage container.
One option is to use Zippy Shell, whose storage containers look like trailers—complete with license plates and wheels. This option allows you to use street parking, which is often not an option for larger storage containers.
Local or Long-Distance Moves
Your needs will vary depending on whether you're moving across town or the country.
Not all portable storage companies offer a long-distance moving option, and some companies (such as ABF U-Pack) don't even allow for local moves. If you need international shipping, your choices will get even smaller.
Where you live and where you are moving will be a critical factor in choosing a portable storage provider. Not all companies will have facilities or an office in every state to help with your transition.
However, U-Haul offers the largest nationwide network and is available in all 50 states. U-Pack also provides services in all 50 states, as well as parts of Canada and Puerto Rico.
Be sure to do your homework ahead of time to ensure the company can provide its services at both ends of the move.
Budget
As with any industry, costs will vary by company. Get a minimum of three quotes from different companies to compare pricing.
Keep in mind that sometimes the cheapest option might not be the best.
For example, if storing valuable antiques and you opt for a less expensive wooden container with a tarp instead of a more costly but weather-resistant steel container, the potential damage to your possessions might outweigh the cost of the rental.
Customer Service
If considering a complicated long-distance move with lots of moving pieces, you want to ensure that the portable storage company you choose has excellent customer service in case something unexpected arises.
Regardless of your needs, it is a good idea to look at customer reviews and satisfaction ratings for all the companies you're considering.
Check out customer reviews on Google, Facebook, and Yelp—as well as smaller niche sites such as move.org—to see what other consumers have to say about a company.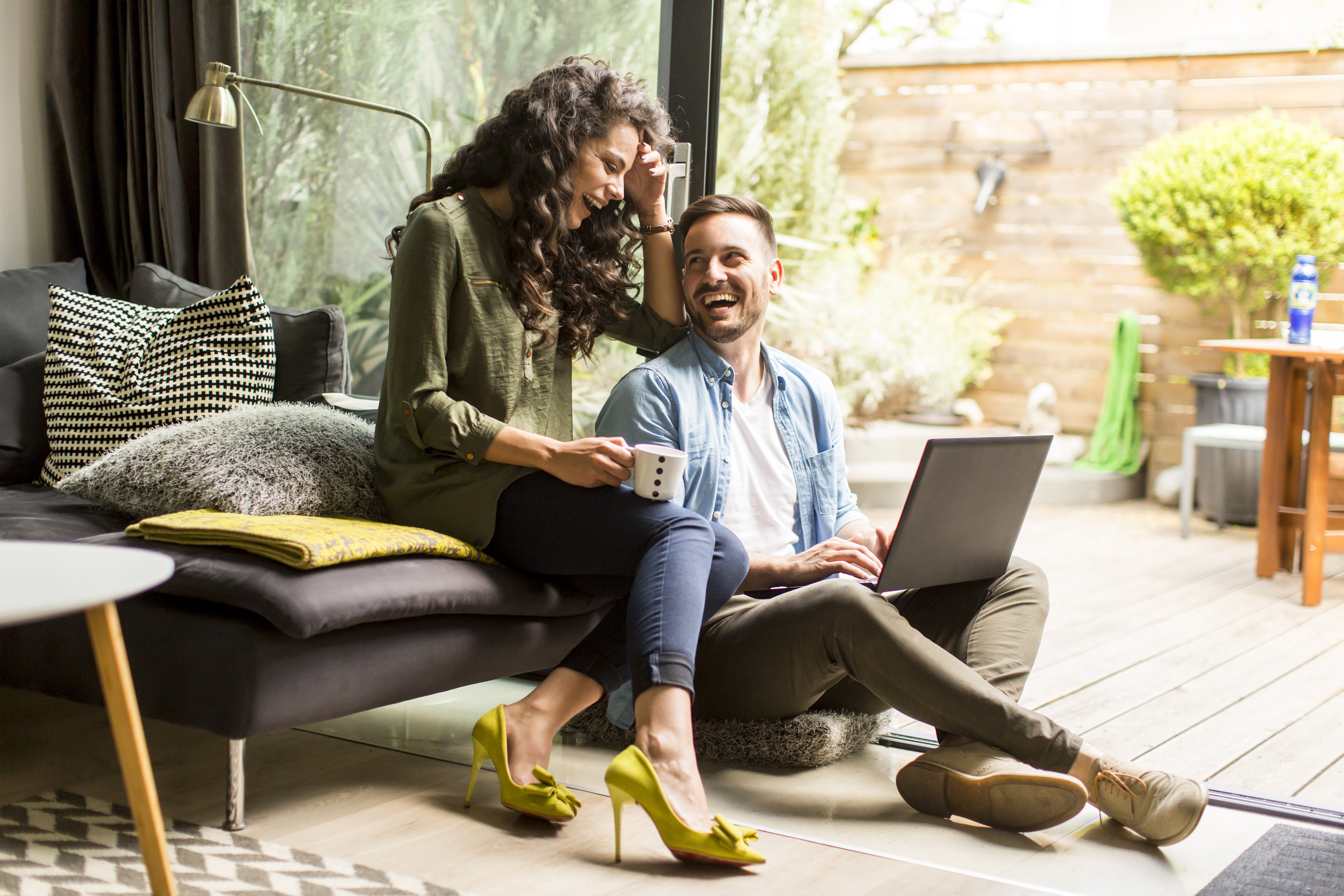 It's important to feel you are working and being serviced by people who know what they are doing. The more times they've solved problems for past customers then the more confidence that they will be able to satisfy your specific needs.
Extras
Some companies offer additional services—such as loading or unloading assistance—that may be of interest to you.
For example, COWs (Containers on Wheels) offers a do-it-yourself option, a hybrid option (help with the heavier items only), or a full-service option (the company loads and unloads belongings).
Other companies, such as PODS and 1-800-PACK-RAT, help connect you to local packing and loading services if needed.
Another "extra" to discuss when getting price quotes is the cost of insurance for your belongings that will be the contents of the storage container. Is this included with your quote? Will you need to buy it separately? Be sure to ask these questions ahead of time, so there are no surprises.
Conclusion


This article discussed some of the different considerations to take into account when selecting a portable storage company to work with and depend on when moving or storing your items.
The portable storage company that is right for you when moving will depend on your specific needs, budget, and environment.
When researching companies, identify what is most important to you and ask about those areas when getting a quote.
Two resources for understanding the differences between portable storage providers include Move.org's list of 2019's 5 Best Moving and Storage Container Companies and Moving.com's article on The Best Moving Containers & Storage Companies.
Although both articles listed above are valuable places to start, keep in mind that your local storage facility may also offer portable storage services that may fit your needs perfectly.
As mobile portable storage becomes even more accessible for moving and more, there will be a steady amount of local businesses that exclusively operate as mobile storage companies in your community, which will only give more options and opportunities to make the best decision in terms of your goal and the ways these businesses can deliver incredible service.
Be sure to conduct a Google search for "portable storage near me" to get an idea of the options available in your area to begin your research and to compare all the options with these considerations in mind.
For more self storage articles, take a look at:
StoragePug is a modern marketing company for self storage. We create intelligent marketing websites that allow you to rent units & take payments through your facility's website.