Have you ever needed just a little more space to have a lot more peace of mind?
Has the prospect of moving homes or locations been so overwhelming that taking the first step at planning, organizing, and packing is too daunting?
If so, you can take advantage of portable self storage.
Portable storage containers are quite useful for moving, storing belongings or business items, and organizing whatever you may need to provide convenience and save money.
The real convenience is that these containers provide these benefits at your doorstep.
Size Guide for Moving
Having to pack up and load your things into several moving vans can be such a hassle. The number of trips and gas can hike up expenses.
Moving a family into a new home, moving offices, moving between two business locations can create a scattered mentality.
As organized and as intuitive as it should be, the moving experience becomes chaotic after you've bought supplies, packed, decluttered, and physically moved boxes and furniture.
Portable storage containers are designed to be placed wherever needed, to be sturdy and safe, to be utilized entirely in the interior, and to be easily accessible.
Containers allow for a smooth move so that unpacking and settling back in is how it should have been all along.
The variety of container sizes can help pinpoint which container will be just right to fit all the particulars at the right price.
One Bedroom Apartment:
If you decide to use a portable container to satisfy moving needs, check out 7' x 7' x 8' sized containers. These can be very beneficial for those who are only moving a small space, such as a one bedroom studio apartment.
An example is a young person moving out of their parent's house and into their first apartment located on their new college campus.
A freshly graduated person may not be too familiar with how much space they will be allocated. They could fill the container to the brim with whatever they want to make a healthy transition away from home and then deliver the container back home with any leftover things that couldn't fit.
2-3 Bedroom Home:
Need more room? Why not try the 12' x 8' x 8' sized container.
This one is a mid-sized container that will be good for those who aren't moving far away since it's typically for local use.
If moving your family of two or three, this can be a good option for when you move into a nearby house since it stores an amount of stuff relative to fill up a few rooms.
In a smaller household, the need for general storage might still be low so the move will be fairly streamlined and straightforward — bedroom, kitchen, living room, and miscellaneous.
This size of container will amply fit furniture, big and small, as well as boxes and crates.
3-4 Bedroom Home:
Are you relocating with a larger family?
Maybe you have three kids and an elderly mother living with you and are stumped as to how to move all the things.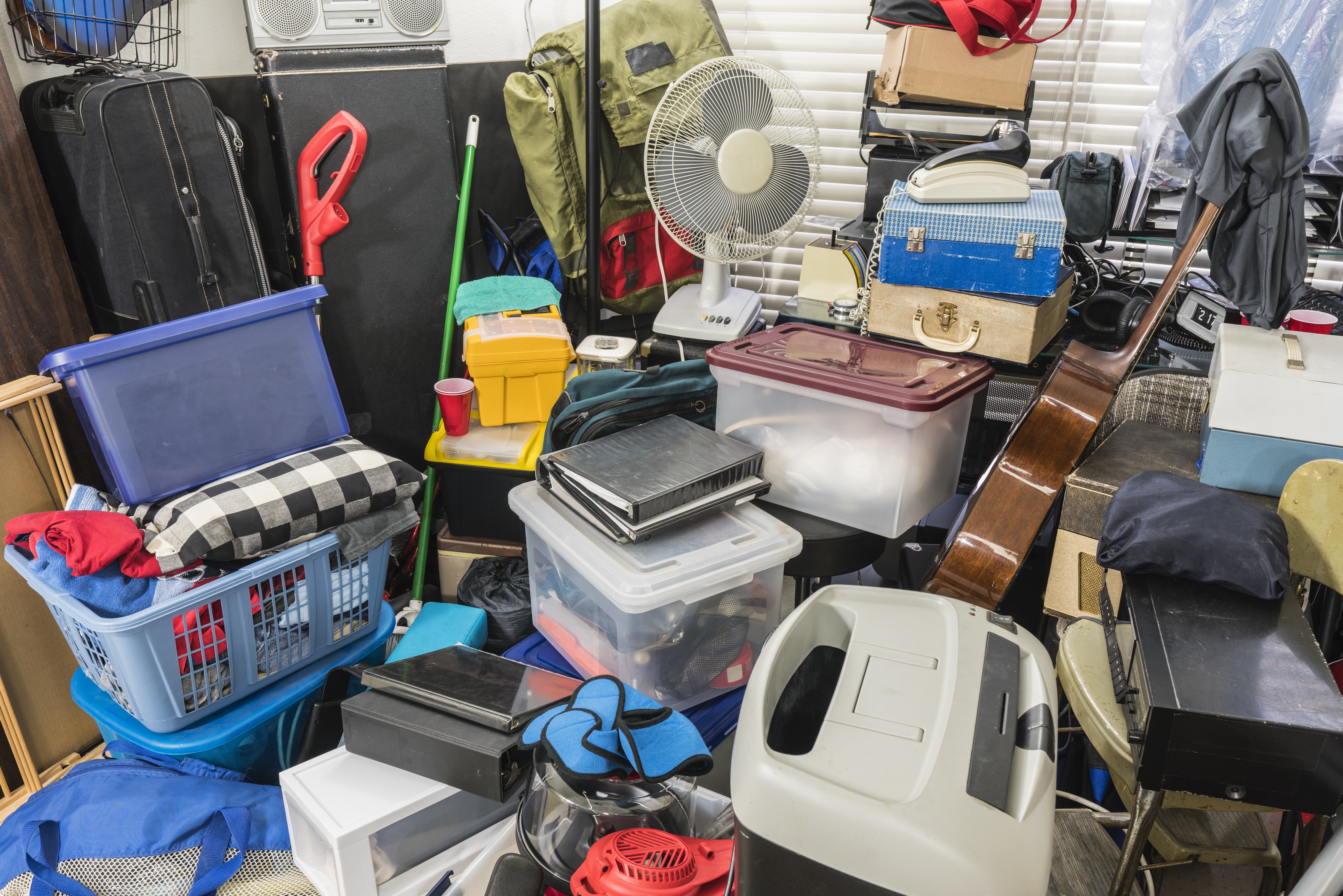 Moving any distance with a big family's personal belongings in tow might seem stressful and daunting.
Years of stacking and storing items in the case of planning for a new baby along with continual little additions to the family have kept a steady influx of possessions and regular useful goods.
A larger family tends to need storage for seasonal, nostalgia, remodeling, and many more reasons.
Rent a 16' x 8' x 8' portable storage container to facilitate any home upgrade or upsizing to a larger or better neighborhood or city.
This size can prevent headaches and save money when considering the cost it might take to make four or five other smaller trips to get all the things to a new home.
Once everything is in its proper place at your new home, a smaller portable container could even be rented, delivered, and left on the premises as a workshop, storage shed, or garage extension to create a more functional future home.
The sky's the limit when it comes to portable storage containers.
Conclusion
When moving, it is more important to begin organizing and focusing on adequately storing, loading, and transporting all belongings so that the next phase of unpacking, decorating, and enjoying a new home can happen quicker.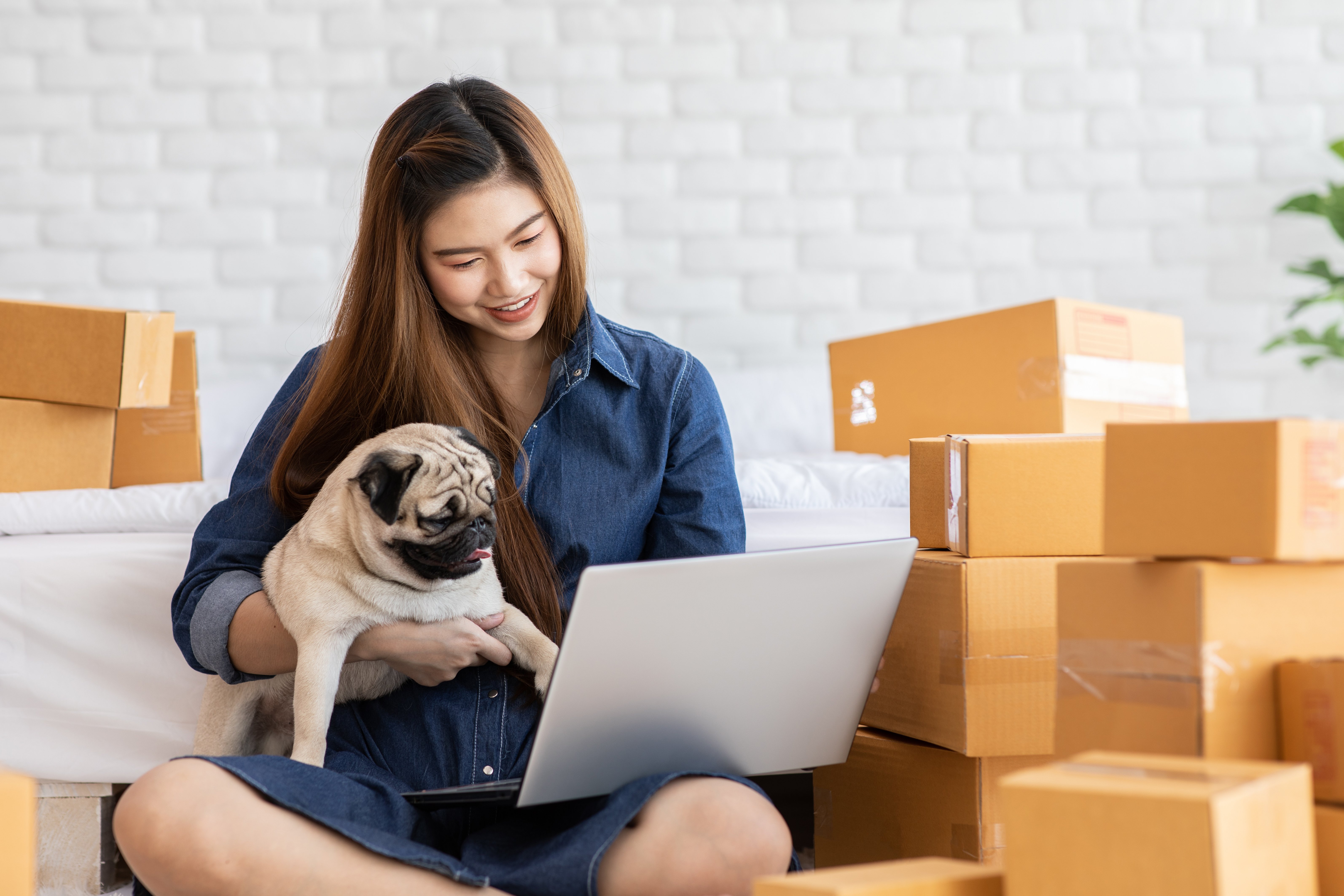 Choose the size that fits your lifestyle without having to make any assumptions.
No one wants to do the math when they are moving, so that's one less thing to figure out. Pick the size that best suits your family or business to stay stress-free.
Use a portable container by renting and having it delivered. Load all of what is needed, in a thoughtful, intuitive way, then have the container delivered to the exact new address.
Have confidence in a trusted delivery and at your own space, by having an established rental schedule, unload and begin moving forward.
For more self storage articles, take a look at:
StoragePug is a modern marketing company for self storage. We create intelligent marketing websites that allow you to rent units & take payments through your facility's website.