Business owners are always looking for ways to improve services and find ways to make life easier for customers.
Hinderances to improvement can be large scale problems like budget, payroll, competition, or technology.
Occasionally, businesses can tackle smaller issues to gain returns by thinking outside of the box or changing their perspective.
Fixing a smaller issue tends to improve an existing process or area that isn't optimized.
Self storage optimizes the necessity of space for businesses with a storage unit. If the problem with space for these companies is even more particular or centralized, then a portable storage unit can streamline operations.
One particular industry with numerous independent business owners that can readily benefit from portable storage containers is retail.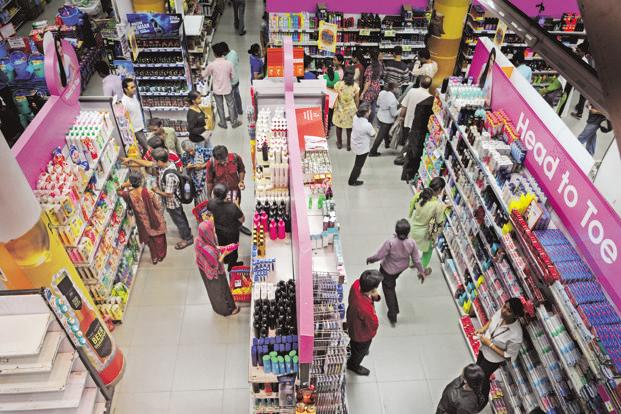 The retail industry relies upon the availability of space heavily during the holidays when they go through their stock much quicker than other times of the year.
According to the National Retail Federation, "These large, safe and secure containers enable retailers to keep up with customer demand and manage a variety of inventory types."
A retail business's physical location is often tied closely with their brand.
If business is booming and inventory is selling out consistently, then ordering a higher quantity seems like the next logical step. Well, if the retail space doesn't allow for that higher quantity, then this opportunity to sell more inventory appears to slip away.
With a portable container, a retail operation can stay in the profitable location but have more inventory storage immediately.
Businesses can rent the container for the long-term and let their inventory scale with their inventory sales. They can also rent for the short-term to have extra items on-hand to account for a temporary savings deal.

Why Use Portable Storage For Retail
It doesn't matter if you own a small business or are a large business operator; any company can benefit from the usage of portable storage units.
For example, if a clothing store during Black Friday weekend tends to sell out rather quickly due to demand, having a portable storage to manage a reserve stock solves the problem of selling out too quickly and upsetting clients.
If there is a portable storage container on site, you can quickly gather all of the clothing items needed without wasting time and most importantly, losing out on more business opportunities.
There are various sizes of portable containers. Different sizes will better suit the varying inventory amounts and ease of accessibility needed.
A bigger container could fit all the excess inventory with enough space left to organize the inventory efficiently and helpfully.
Portable storage containers help facilitate moving shared inventory or resources between businesses.
If one location uses the space until a savings deal is over, then all the leftover merchandise is transported to another location that begins to offer a similar deal to continue to rotate the inventory.
In the case where a given retail operation is moving locations or remodeling, then a storage container allows for some level of services to continue and ultimately complete the move to a new locale.
Businesses can call or go online to schedule a pickup for a portage self storage unit, and it will be delivered to load all items at the desired pace. When it is ready, the container is retrieved and shipped to the new location.
Which Portable Storage Unit is Best?
Many different sizes and attributes can be offered with portable storage units from an 8-foot unit to a 16-foot unit which can hold 3-4 rooms of furniture!
All portable storage containers are built to be extremely safe and made to be very difficult to be broken into.
These features give confidence to businesses filling containers with their livelihood as the containers travel between locations or remain locked on the premises.
Many of the portable storage units use barn-style doors that are harder to break into, and they also will not jam if there is ever a situation where the interior shifts.
During transportation, portable storage containers are leveled while being driven to the destination so none of the items should be shifted when it arrives.
The cost of portable storage ranges based on the time length of the rental and the distance length of the rental.
According to Moving 101, "Prices range from just under $500 for a local move (with the largest container) to more than $5,000 for a long-distance move (with two of the largest containers)."
Either option makes moving a lot easier, and it manages a lot of the stress involved with moving.
Be the Solution for Retail
Sales are the name of the game for this industry, and as more customers fill storefronts and clean these businesses out of merchandise through a massive amount of transactions each day, then these businesses will want a way to better serve and grow without drastically changing what they are doing.
These owners want to take advantage of these opportunities easily. They want convenience.
Portable storage is the epitome of convenience for these business owners who churn through inventory, continually shift layouts, and provide more space to customers than themselves.
Always stay ahead of the curve in the self storage industry, and by offering portable storage containers, you can identify possible markets and learn their procedures and needs.
Develop a way to talk to them through content and marketing to showcase that you understand these retail businesses.
Develop a place to connect with them like a website where specific companies can learn more and immediately decide to fix their problems.
This consideration to be aware and understanding can be the reason your containers become claimed and rented.
For more self storage articles, take a look at:
StoragePug is a modern marketing company for self storage. We create intelligent marketing websites that allow you to rent units & take payments through your facility's website.