Your Self Storage Software Playbook
What you need—and what you don't—to keep your self storage business competitive
Self storage software promises left and right to make running your business easier. New customers will flood in. Billing will automate. Reports will make expanding your business a breeze. Is that how your software experience has been so far?
Plenty of independent self storage operators view their property management software as a necessary evil. That's got to change if you want to remain competitive in a rapidly changing self storage market. Self storage software should help you work smarter, not harder.
The key is looking for and focusing on software features that solve your pain points.
Why You Need Self Storage Software
Every industry has had a major influx of software solutions in the last 10 years, and self storage is no exception. Good property management software and a decent website used to be enough to keep most small self storage operators competitive in their local markets. Sure, there might be more advanced technology available, but for many, the startup cost in time and money to learn these tools far outweighed the gains. But that's changing.
By the Numbers: The Self Storage Industry is Getting Competitive
By pretty much every metric, the self storage industry is exploding:
Numbers being what they are, let's just put things in perspective. There are more storage facilities in the US than McDonald's. In fact, there are more storage facilities than Starbucks, McDonald's, Dunkin, Pizza Hut, and Wendy's combined. And, according to Yardi, the top 7 markets for self storage in 2021—experiencing 15% or higher year-over-year growth—were all major metropolitan centers with good market penetration. I.E. It's not like these places had been hurting for self storage facilities; demand is just increasing that much.
The self storage industry is also still highly diverse. The top 6 self storage companies only control about 20% of the market, with independent operators managing more than 70% of self storage properties. That means it's easier to start a business in self storage because no company is big enough to create a gravitational pull on customers. It also means anyone saying they have a surefire, turnkey solution for your market is selling you something. But here's the reality:
High growth + fragmented market = Wall Street's 5-layer cake dessert dream.
In 2020, Blackstone, one of the world's leading investment firms, spent $1.2 billion on 8 million square feet of storage facility space. KKR, another top investment company, acquired three storage properties for $36 million in July 2021 and five more for $92 million in September 2021.
What high investment means: The self storage industry is getting loud. Big companies are getting big bankrolls in an effort to establish the Apple, Home Depot, or Walmart of self storage.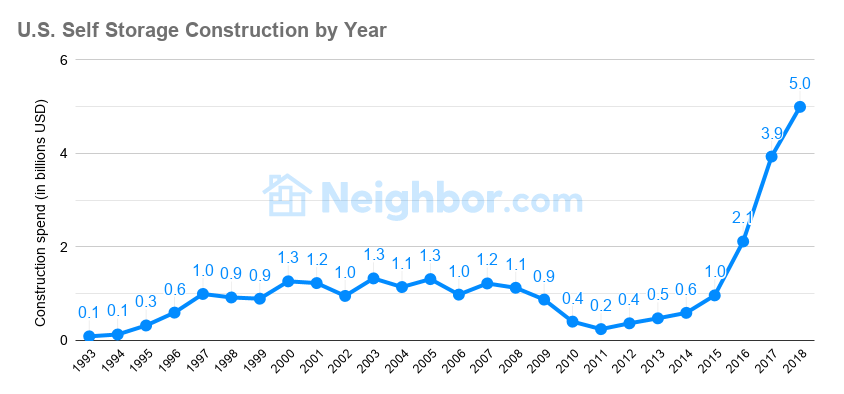 Published by Neighbor.com, Self Storage Industry Statistics (2022)
The Good News: Self Storage Software Helps You Compete
Historically, big companies took over industries because they could do everything at scale. They buy "widgets" cheaper and move them in bulk, so they can sell a widget for half the price of your local craft "widgetess" from four generations of "widgeters." But we're not selling widgets in self storage. We're selling a service.
That might be a surprise to those of you who think we're in the real estate industry. Don't get us wrong, our market costs follow real estate trends. But what you're selling as a self storage operator is a solution. Your customers need a space to put their stuff, usually in a hurry. They don't necessarily know what they need and don't want to take the time to research it. They have a problem and they're looking for the easiest way to fix it.
The good news is, in a service market customer experience wins the day. The better news is that independent operators have access to the same tools and features big businesses do through self storage software. Used right, self storage software makes every customer interaction better by:
Electronic lease signatures and tenant insurance
Automatic payment reminders and past due notices
How Most People are Using Self Storage Software and How You Can Use It Better
Pop Quiz: What's the difference between property management software (PMS) and self storage software?
I'm not sure what either is. (Read this: Property Management Software Explained)
Same thing, different name.
Property management software is an electronic filing system for my customers. Not sure about the rest.
I know, I know! None of the above.
If you think property management software and self storage software are the same things or you're not sure what self storage software can do, you've come to the right place.
What is Property Management Software?
Self Storage property management software (PMS) or facility management software is robust software designed to help you run your self storage business. A PMS typically combines various features centered around tenant management, unit management, operations, accounting, and other aspects of a self storage business.
How Most Self Storage Owners Use Software
Property management software (PMS)—also sometimes called facility management software—has been around for decades, and almost every self storage owner has it. It's primarily a tool for what we call customer relationship management (CRM) in the software world, meaning it's where you keep all the information about your customers. Most self storage operators use it for tenant management and billing, but it can do so much more.
Tenant Management & Unit Management: Keep track of who your customers are, which units they are in, and keep records of their information, activity, and payment history
Billing:

Most property management software systems are the hub for handling billing and payments from your tenants
What Else Property Management Software Can Do
Property management software is the home base for all other self storage software. If you don't have it or don't know how to use its basic features, that's the best place to start. The biggest PMS brands in the business offer a whole suite of features and integrations that plenty of self storage owners don't take full advantage of.
Property management software doesn't magically change your self storage business, no matter what anyone tells you. It's a tool that's only as good as your ability to use it. Because it takes some start-up knowledge, many small business owners see it as a necessary evil, a point of sale hub for your business. This mindset will be dangerous to self storage owners in the years ahead. To stay competitive, you've got to think like a big box store.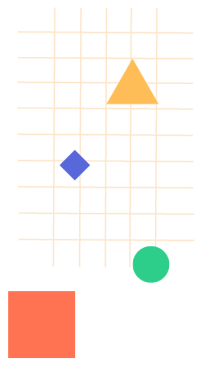 Franchise and mid-size operators view their software as a profit center and a key to business growth and success.
You think: My facility is full and running fine, I'll worry about improvements when I need to
They think: How can I use digital tools and software to make my business run better and more profitably
But you don't need every tool in the self storage software toolbox, and you certainly don't want to try to pick them all up at once. The key is understanding your customers for your market (Remember how fragmented we said it was?) and where you are losing or might lose them.
Customer Expectations for Modern Self Storage
Here's where we sing you the song about millennial and GenZ preferences and how Covid-19 changed the way we do business. Just in case you can't get enough of this catchy little tune:
The pandemic forced businesses across industries to change the way they approach customer experiences, and turns out, we've finally met the next gens' expectations. As we've noted before in our customer journey playbook, every encounter with a customer is an opportunity to win them over or lose them. So, having customer awareness (knowing what they prioritize and where you can improve to meet those priorities) is key. A few things it's clear customers want in self storage:
Website:

Seamless website design, online communications, and checkout. Customer services and sales processes should be optimized for mobile, and customers should be able to rent and pay with only a few clicks.

Marketing

:

It's online or die, friends. Millennials and GenZ (and everyone else) need to be able to find your website when they search for local self storage, which means a

converting website

,

Google Business Profile

, and

local SEO.
Convenience:

24/7 access to units, options for smaller units, loading and unloading tools.

Control:

Tools to help them understand the type and size unit they need. Reminders and communication on their preferred channels (text or email). Automated follow-up and waitlist notifications.
It's a lot, we know. But don't panic buy a PMS that does it all (or says it does) without knowing how to use it, making your business operations more complex.
That's the messy house most self storage businesses are living in right now—paying for software they don't use to the fullest. But changing that isn't too hard.
Start with identifying what would make running your business easier—then see if it lines up with creating a better customer experience. That alignment is your golden ticket.

Determining What Self Storage Software You Need
Have you heard the one about features versus benefits? Features are what a software company sells you: reporting tools, online rental and bill pay, and automated communications. Benefits are the difference these tools make to your business.
The rule of thumb in determining what self storage software you need is to understand how a feature benefits your business before deciding you can't live without it.
A Word on Integration
A lack of integration (your PMS not directly speaking to your website, your accounting software, etc.) is an easy scapegoat. While all of your different software tools interacting seamlessly is the dream, it's not the be-all-end-all. Losing customers on your website could be. Not sending out invoices or renewal reminders on time could be. Pick the best tool for the job, then all things being equal, pick the one that integrates.
Defining Your Self Storage Pain Points
Small business pain points center around the three things you can never get enough of: time, expertise, and customer satisfaction. There will always be processes that take up too much time. Always some blind spot in your knowledge. Always some way you could make your renters happier. Identifying your most pressing issues around time, expertise, and customer satisfaction will help you figure out what self storage software solutions can do to streamline your business.
Time: In a given week, what do you spend the most time doing? What process feels like it's never-ending and too repetitive?
Correcting errors in my PMS
Data entry
Resolving renter complaints
Expertise: What business areas intimidate you? Where do you feel like it's impossible to keep up to date or where would you consider hiring an outside professional to help?
Customer Satisfaction: What are some reasons customers have left your self storage facility? What information do potential customers ask about most?
Lack of information online
Inaccessibility/lockouts
Chances are, you're seeing some trends across each of the three categories. Do you and your renters both hate your onboarding process? Are consistent communications a struggle?
Maybe your biggest headache involves issues on your actual property, in the real world where software can't touch it. That's good to know. And it's good to know that you need to minimize office time so you can maximize property work.
Example Self Storage Pain Points and the Software Features That Help
Now that you can point to where it hurts, let's see what self storage software features might be able to help with the issues.
Pain Point: Onboarding is time-consuming and riddled with errors and missteps.
Solution: Integrating your PMS with website tools to automate your onboarding journey.
Link your PMS to your website to show current availability and allow waitlist sign-ups.
Create digital forms that integrate with your PMS so renters can fill in information themselves online.
Use electronic lease signatures and autogenerated lease templates that can close the rental deal online.
By integrating your website and PMS, all you really need to onboard a customer, even if they're a walk-in, is an internet connection.
Pain Point: Payments are often late or you spend a lot of time tracking down payments.
Solutions: PMS communication tools can create an automated journey for bill reminders and late notices via text and email. Online bill pay, autopay, and additional payment options might also make it easier to ensure on-time payments. Most PMSes should have the capability to link to online payments or credit card processing tools.
Pain Point: Adhering to proper lien law policies for delinquent units or abandoned property.
Solutions: Some self storage management software spells out exactly what communications process you need to follow in your state and walks you through the lien and/or auction process.
Pain Point: Your customer communication (welcome letters, renewal reminders, customer journey) is inconsistent, or you spend more than an hour a month doing mail merges and licking envelopes.
Solution: Communication tools and automation processes within most PMSes make this easy by using templates for texting and email. You can create automated communication flows where a change in your PMS triggers a certain communication (i.e. They get a welcome/next steps email upon entering the PMS or a billing reminder text every month).
Pain Point: Technical difficulties plague your day. You are bending your business around your software's will instead of the other way around.
Solution: We hate to say it, but the first culprit in technical difficulties is usually user error. Educating yourself on how the features and functions of your software are meant to be used should be your first step. If the software design doesn't work for you/is too cumbersome, that's when you should begin to shop around. Look at customer reviews. Consider integrations with other software tools if that's an issue.
Pain Point: You spend a lot of time answering customer questions or your website has a lot of bounces (users come to your site then leave).
Solution: Work on your website design and content. Often people simply can't find the information they're looking for or it's not easy to rent because your website design is clunky or out of date.
Pain Point: You're not sure "how you're business is doing"
Solution: It's time to tackle your software reports. Every PMS has its own reporting system, but if getting a snapshot of your business isn't easy for you, then maybe it's time to make it so. Look for software that breaks down your business in the ways that help you most.
Self Storage Management Software Summary
If you're a "get to the point" kind of operator, we get it. Now that you know how to evaluate your storage business for software needs, here's a look at the software landscape. A friendly reminder that plenty of software solutions offer a variety of features and overlap different categories.
Here are the major functions of self storage software systems:
Tenant Management: All property management software has a basic tenant management function where you can store your customer information like a CRM.
Unit Management: Similarly, a PMS is how operators track the status of their units and which tenant is in which unit.
Billing & Payments: For most facilities, the PMS is the hub that runs all the billing and payment for tenants month over month.
Lease Software: Getting a signed lease is a crucial part of the storage exchange. Some facility management software provides e-sign capabilities internally, and some allow for integrations with outside tools.
Communication Technology: Emails, text messages, and phone calls – it's best for your facility to incorporate every form of communication and to be able to track your activity. Expect storage software systems to have a range of capabilities out of the box with varying integration options. The tools you choose should reflect the communication plan you can commit to!
Security & Access Control: Accessing your facility and their unit is one of the primary experiences your tenants will have. From gates to smart locks, from cameras to motion sensors, there are a lot of different security features and software that support them. Remember, it's not enough to keep your facility safe, it also has to be easy to access. Your security and access control systems need to work for you – and your customers.
Reporting: Whether you're managing a whole portfolio or focusing on one store, your storage software should be able to tell you "what's going on." For larger operators, the out-of-the-box reports that your PMS provides may not be quite enough, but for most, it'll have everything you need to keep a pulse on your facilities.
Where to Go from Here
Knowing your pain points and what self storage software tools can fix them might seem like only a starting point. It kind of is. There's a delicate balance to prioritizing what features will really help make running your business easier. It can be hard to decide whether to choose the best software tool for the job or the one that's easiest to use. Here's our advice:
Make the self storage software you use the most the simplest. Really get to know your current PMS and its functionality. If it falls short, only then start looking into a new one.


Simplify and automate the processes where you and your customers cross over (onboarding, billing, communications). There are many tools that remove human error and scheduling from the process to give the renters what they want.


Get your marketing in order. Yep, that's right, the self storage marketing people are putting marketing software at least third on the list. Because going after new renters when your operations don't work is like inviting people to a party in a messy house full of boxes. They're going to leave pretty quickly.

But once you do get that self storage software home base in order to give new customers their best experience, get a website tool that maximizes a prospect's customer journey as well.


Go after the extras. Get the software tools that are specific to expertise, like lien law and insurance.


Bridge the gap between the digital and analog worlds. Start looking at tools like gate technology and security software that can make managing your actual property maintenance work easier.